Julia Bauer
Combining her extensive experience in both business world and media landscape,
Julia Bauer is the perfect choice for your customized or pre-built media training.
She has developed her own teaching methods for presentation skills,
derived from her decades of expertise as TV and Business Event presenter.
Julia Bauer is an Anchorwoman and Event Presenter, Media Trainer and Instructor based in Zurich, Switzerland and Cologne, Germany.
She has studied at Munich Business School, the Diplomatic Academy in Vienna, Columbia University and London School of Economics. After intensive journalistic training at Germany's leading news channel N24, she has worked in front of the cameras of WDR and auto motor and sports channel. After around ten years on stage and television, she is an expert in hosting political panels, business talks, press conferences and galas in fluent English and German. She has been voted "Germany's Moderator of the Year".
Check out my latest videos on YouTube
All courses and seminars also available online / as webinar.
Julia has developed her own training methods to share her experience in presenting for business audiences. She successfully teaches rhetorical tips and tricks to professional and managerial staff; and has acted as a communications coach for talent shows on television. All of Julia's trainings include the introduction of journalistic basic rules for texting and presenting, assessment of prominent speakers, practical exercises, camera analysis, motivating feedback and the framing or re-framing of key messages for a convincing appearance.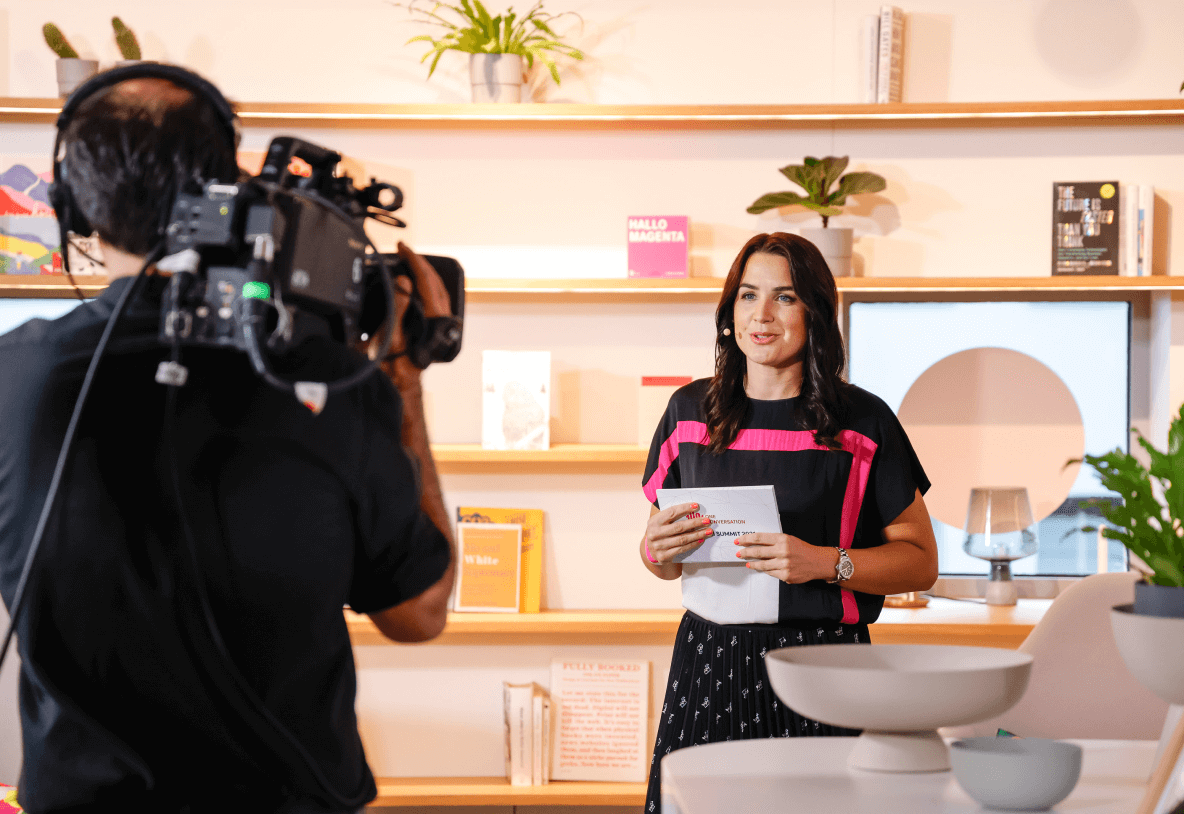 Julia Bauer inspires with her unique mix of competence and warmth.