Elevator pitch sell your idea in a nutshell
Pitch your ideas or research findings in a manner that perfectly suites your audiences! Get your messages, ideas and opinions across even in a very short amount of time - clearly, concisely and understandably.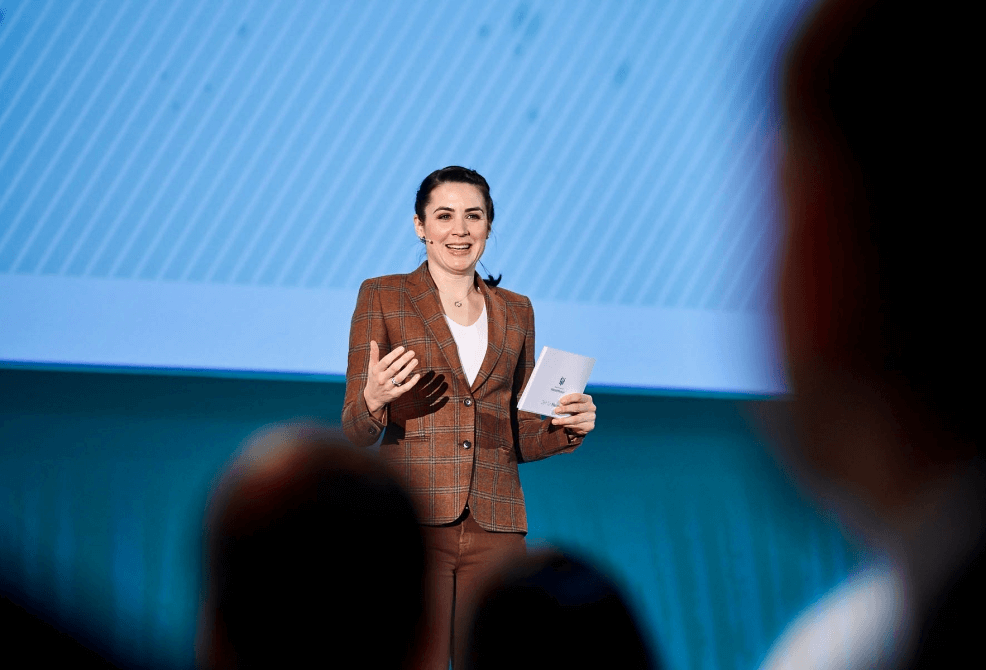 Use the power of your words for unique presentations and lectures. In Julia's elevator pitch training you will learn how to communicate what is really important to you.
Be prepared specifically for product presentations, sales talks or the classic agency pitch. The main points during this training are key messages as guarantors of success and storytelling techniques to emotionalize your content in just a few words. Individual exercises, camera analysis and tips and tricks from successful speakers and moderators are included. During digital training sessions, Julia can advise on how to act in front of your computer's camera.
Pitching means...
...to use clear key messages
...to present shortly and to the point
...to be convincing right from the start
Individual consultation and uniquely designed custom-made courses: Everything is possible.