Presentation skills for the executive business world
Present in accordance to your role and be convincing: with or without PowerPoint, in your next town hall meeting or during an interview with journalists.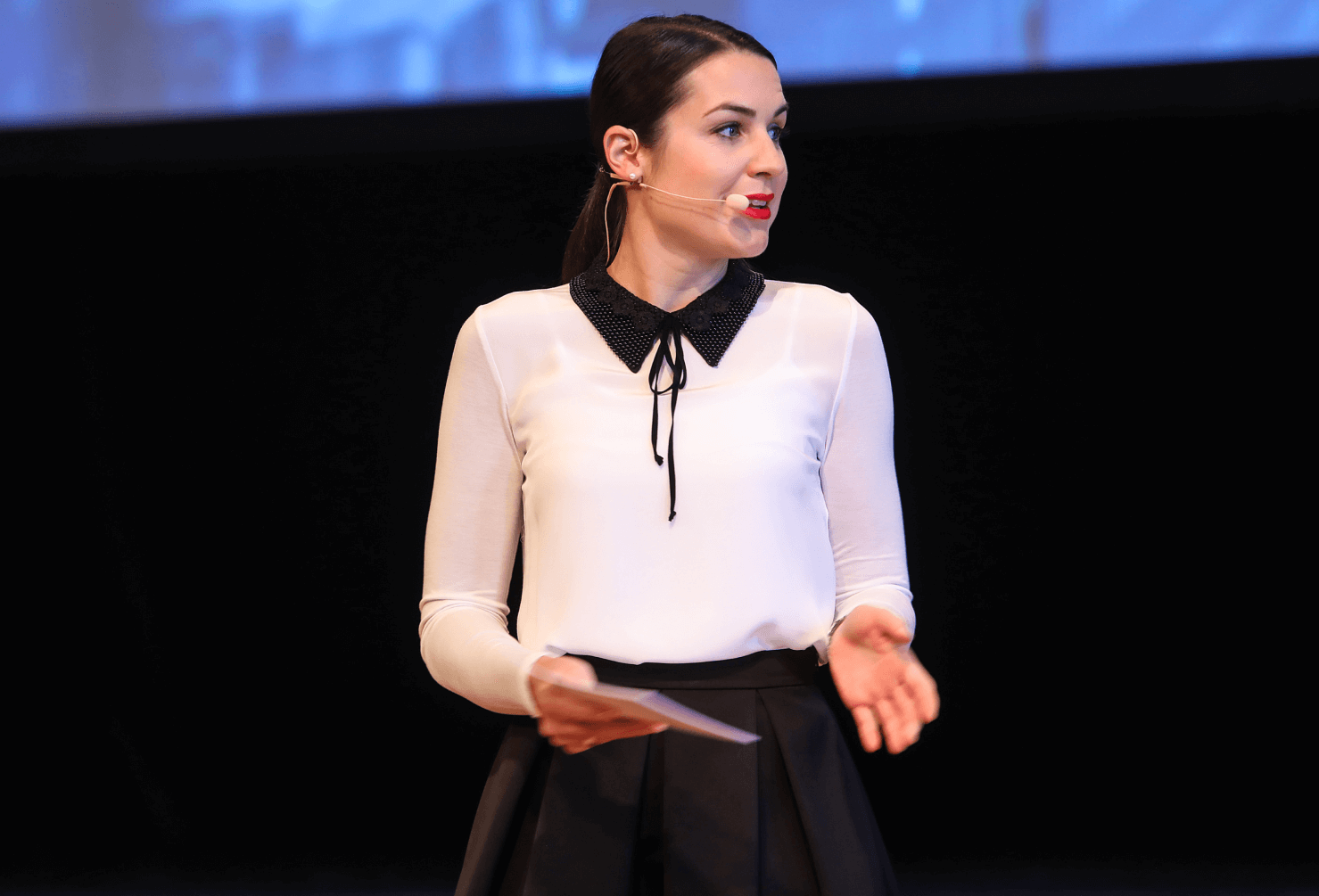 Use the power of your words for unique presentations and lectures. As an experienced author, journalist and presenter, Julia will share modern means of communication with you.
During the seminar presentation training, you will learn how to impress, motivate and convince your colleagues or clients: With lively rhetoric, emotional presenting styles and the harmonious interplay between people and technology. In Julia's group seminars and personal coaching sessions, she guarantees to provide you with countless tips and tricks for engaging speeches. Motivating and personalized exercises are at the heart of this course. Camera-analysis, the use of flip charts and other props can be included during on site trainings. During digital training sessions, Julia can advise on how to act in front of your computer's camera.
Focus on...
...convincing vocabulary and strong key messages
...the right attitude during your presentations
...the right amount of information
Individual consultation and uniquely designed custom-made courses: Everything is possible.