Communications training for sales experts
You love to sell? You are a strong character and have all the experience it takes? AND you are ready to leave your comfort zone? Perfect, then you are just the right candidate for Julia's communications training for sales experts.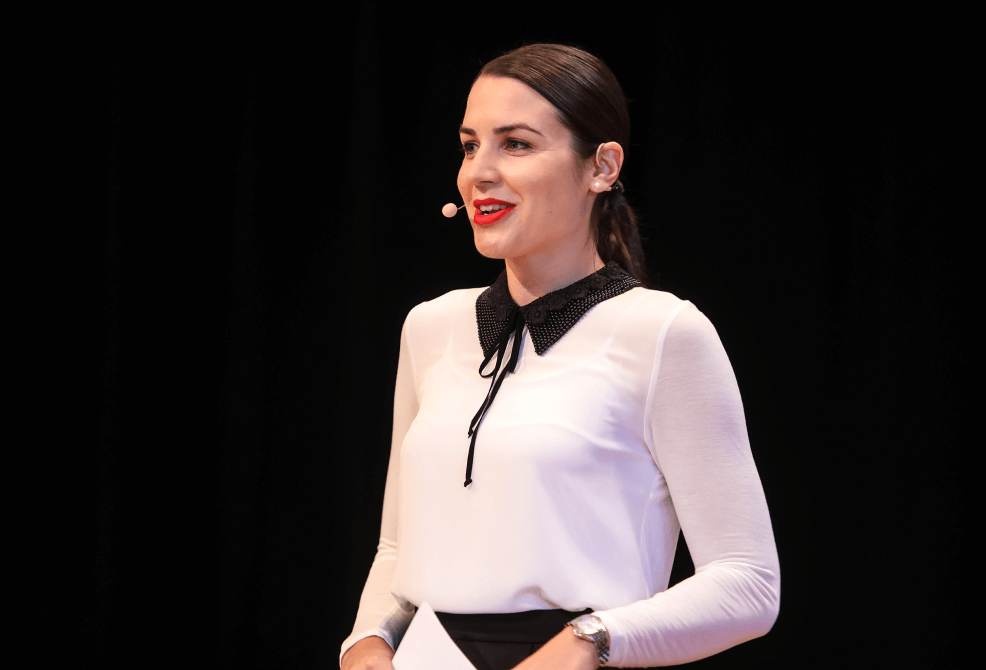 Use the power of your words for unique presentations.
Brush up your skills with the latest tips and tricks from the field of communications. Julia will provide you with TV-presenting expertise, a psychological skillset and rhetoric knacks. Camera-analysis, the use of flip charts and other props can be included during on site trainings. During digital training sessions, Julia can advise on how to act in front of your computer's camera.
Possible add-ons:
Camera-analysis
use of flip charts and other props
advice on how to act in front of your computer's camera.
Individual consultation and uniquely designed custom-made courses: Everything is possible.
Vivamus arcu felis bibendum ut tristique et egestas quis. Blandit volutpat maecenas volutpat blandit aliquam etiam erat. Augue lacus viverra vitae congue eu consequat. Neque egestas congue quisque egestas. Dictumst quisque sagittis purus sit. Ultrices dui sapien eget mi. Mauris a diam maecenas sed enim. Vel fringilla est ullamcorper eget nulla facilisi etiam dignissim. Consequat nisl vel pretium lectus. Risus in hendrerit gravida rutrum quisque non tellus orci. Cursus metus aliquam eleifend mi in nulla. Augue eget arcu dictum varius duis at consectetur. Fermentum iaculis eu non diam phasellus vestibulum. Ac tincidunt vitae semper quis lectus nulla at volutpat. Mi ipsum faucibus vitae aliquet. Et netus et malesuada fames. Proin nibh nisl condimentum id. Cras ornare arcu dui vivamus arcu felis bibendum ut. Purus semper eget duis at tellus. Amet consectetur adipiscing elit pellentesque.

Lorem dolor sed viverra ipsum nunc aliquet bibendum. Eget nunc lobortis mattis aliquam. Pulvinar elementum integer enim neque. Est placerat in egestas erat. Vestibulum lectus mauris ultrices eros. Justo donec enim diam vulputate ut pharetra sit amet aliquam. Fusce ut placerat orci nulla pellentesque dignissim. Dui nunc mattis enim ut. Amet dictum sit amet justo donec enim. Volutpat blandit aliquam etiam erat velit scelerisque in. Accumsan in nisl nisi scelerisque. Ornare massa eget egestas purus viverra accumsan in nisl. Malesuada fames ac turpis egestas sed tempus urna. Porttitor eget dolor morbi non arcu.